Drop Your Glass
About
Archive
Links
Contact

Jan. 21 2023
news
report
worse
Today's the Atlantic made a special issue gives a in-depth, full-range investigation over this
Google Glass-lost "Apocalypse". I'm surprised it took them this long to give more attention to this issue. It's real, and it's urgent, people, you really need to drop your glass and start looking at your way now. I mean it!
Dropping Glass on The Atlantic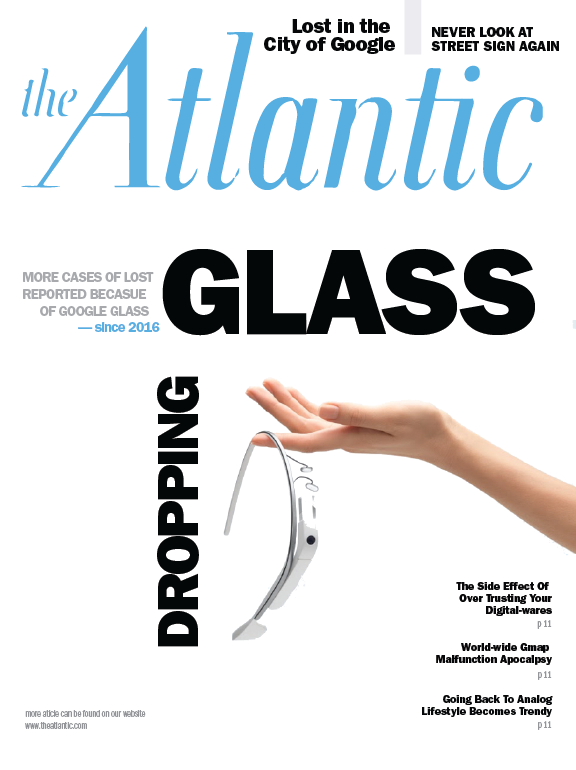 Jan. 21 2023
news
article
magazine
Dropping Glass on The Atlantic
here is also one report from their website, free access. Just imagine how sad and glad I am when I read this.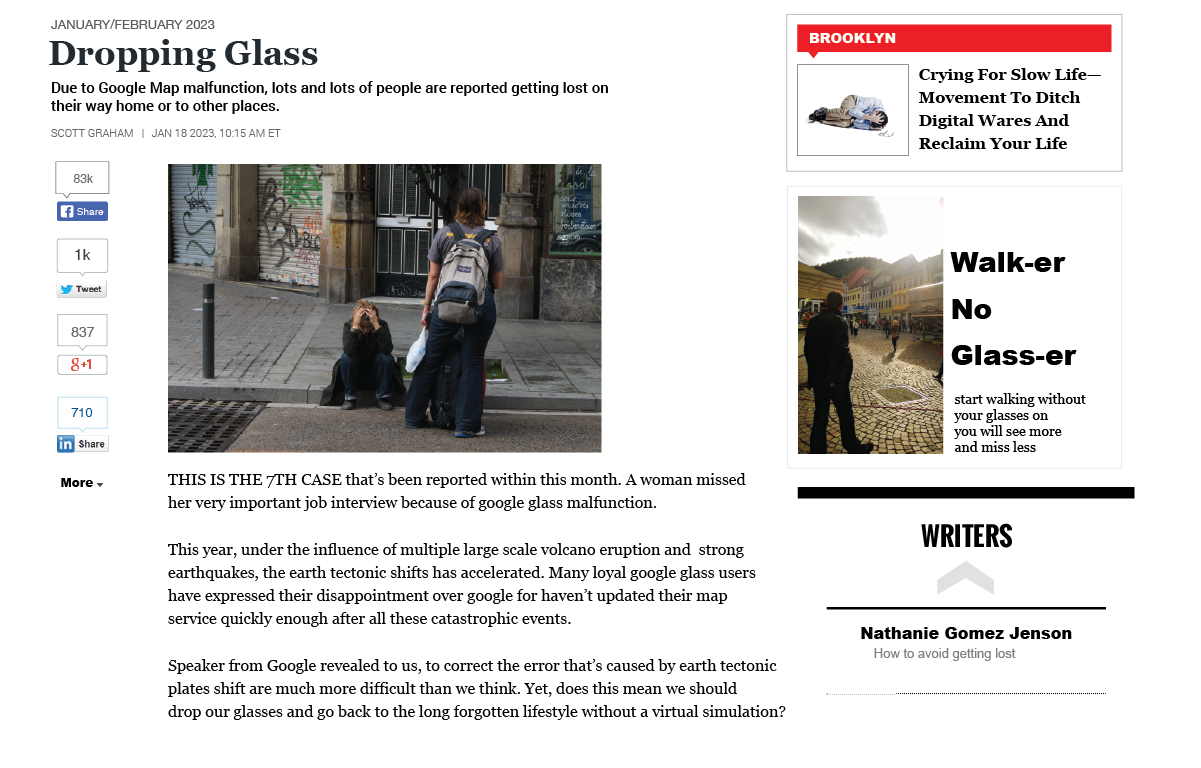 Allk: I can't believe they let this happen for this long, are we really going back to the analog life style now?

Joi: Dude, I'm completely lost on my way to my gf's house, can you believe that? like I ended up 15 blocks away from her plc. I admit I was a bit distracted by the video on my glass, but come on! 15 blocks!

zli: This is going crazy!

>>>>>>>>>>>>>>>>>>>>>>>>MORE
comment

Jan. 8 2023
experience
screwed
jezzzzzzz
I AM LOST
Can you believe that? I am lost! This is the first time, I haven't been using my google glass for ages, I took it out last sunday to try to find a difficult address for one of my client meeting. And guess what! On my way home, I distracted myself for two mins or maybe longer(It's so hard for you to keep track on time when you are on this thing!) to read my friends report on this new restaurant that's opened last week right around the corner of my apartment. And I walked up to 57 Reade instead of 35 Reade. I was in total shock, and now I'm really giving up on this thing and never pick it up again.

I was in kind of doubt when my best friend told me that his life got much better when he started looking at street again, he remembered people better and had a better connection with lots of his friends afterwards. So long my google glass, I hope I'll never see you again.

Here are my screen captures. I'm not lying.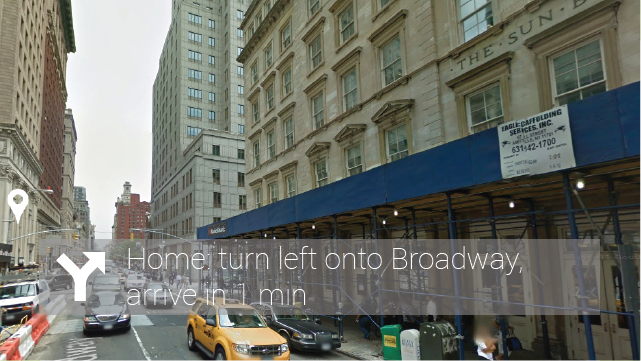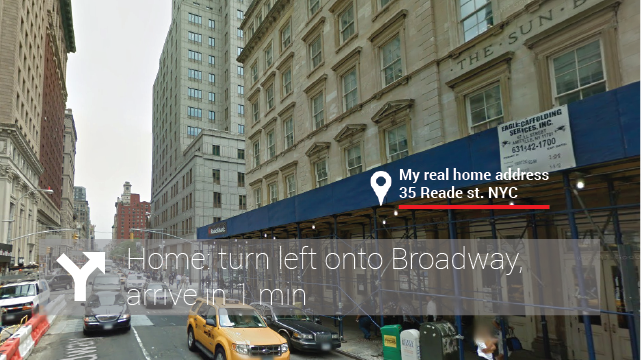 Right before my turn, this is where my glass telling me to go
This is my actual address. I should turn right, not left!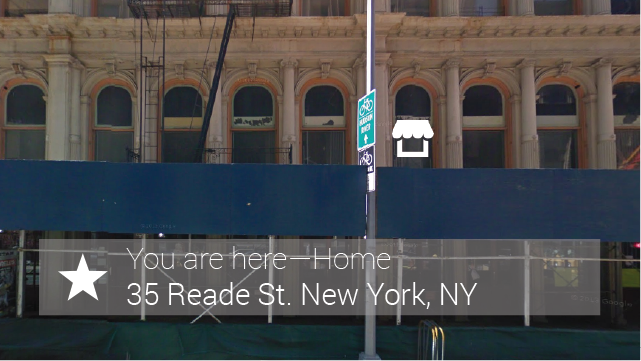 THIS IS NOT MY HOUSE AND IT'S NOT 35 READE, IT'S 57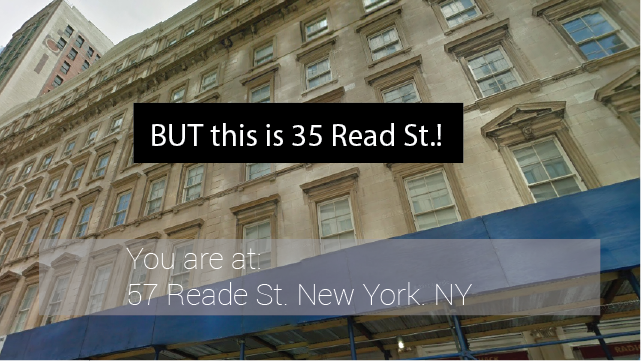 AND WHEN I'M STANDING IN FRONT OF MY HOUSE....
All rights reserved © 2023 Jeff
next page